The stars of the NASCAR Cup Series, including 2022 Sonoma winner Daniel Suarez and Elk Grove native Kyle Larson, return to wine country for the Toyota/Save Mart 350. Weekend festivities include:
Pre-race concert performed by DJ Diesel
Pre-race air show
Remember, all tickets are DIGITAL and can be downloaded straight from the official Sonoma Raceway app. See our Mobile Tickets page for instructions.
*Festivities subject to change.
Good
LOWEST PRICE $59 Cup Ticket Offer for the Toyota/Save Mart 350 Race! Choose from seats in Turn 2, 7 or 9.
Most Popular
Best
WEEKEND TICKETS - Get a Friday, Saturday and Sunday Ticket and Save 15%!
GEICO 50 Acres Campground
10 AM Thursday, June 8 to 12 PM Monday, June 12
Accommodates:
RV, 5th Wheel, Travel Trailer, Popup, Tent
Surface:
Gravel, Dirt, Grass
Quiet Hours:
11 p.m. - 8 a.m.
Amenities:
Restrooms, Security, Shuttle/Tram, Water ($), Pump-Out ($), Showers ($)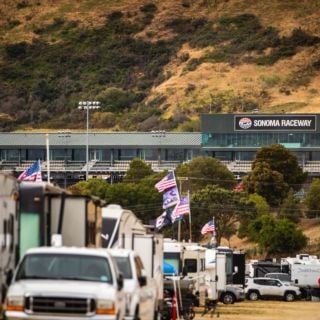 Located just across Highway 121, GEICO 50 Acres Campground is the largest campground on property with over 1,000 camp spaces. This campground is known for letting the good times roll! 
Sonoma Club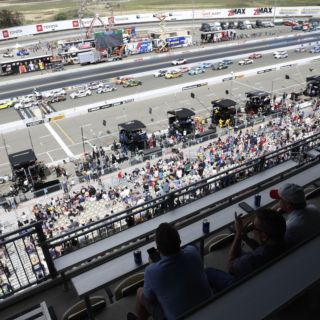 Enjoy the suite life during NASCAR weekend in the Sonoma Club! Perks include a gourmet wine country menu including light breakfast, lunch and afternoon snacks, VIP parking, unlimited soda and water and so much more!
Limited Availability, Please Call For Details
Sonoma Club
Sonoma Club's all inclusive package includes:
Exclusive access to Grandstand Luxury Suite 13, overlooking Pit Road. Turn 11 and the Start/Finish Line
Fully-enclosed and climate-controlled
Indoor and outdoor seating
Access to Suite Level restrooms
Wi-Fi connectivity and closed-circuit television
Gourmet wine country menu including light breakfast, lunch and afternoon snacks
Full bar
VIP pre-race activities
Pre-race track pass
VIP Parking
Unlimited soda and water
Pre-Race Track Pass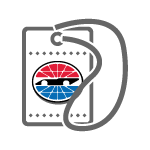 Get closer to the action with the all new Pre-Race Track Pass!
Access to Pre-Race Concert Featuring DJ Diesel
Access to Driver introductions
*Prices subject to change. Pre-Race passes do not include gate entry. A separate ticket must be purchased in order to attend the event. All pre-race track passes purchased after 4:00 PM on Friday, June 2 will be placed at Will Call, located in E lot by Gate 1.
Toyota/Save Mart 350 - NASCAR Cup Series
7:00 AM
Spectator Gates Open
9:00 AM
Kids Only NCS Driver Autograph Session (Turn 10 Midway)
10:45 AM
Air Show Presented by Patriots Jet Team
11:15 AM
Pre-Race Concert Featuring DJ Diesel
11:55 AM
Driver Red Carpet Walk
Noon
NASCAR Cup Series Driver Introductions
12:30 PM
Toyota/Save Mart 350 NCS Race
(Stages 25/55/110 laps, 218.9 miles)