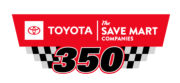 Sunday - Toyota/Save Mart 350
June 23, 2019
The Monster Energy NASCAR Cup Series takes on the hills of Sonoma at the Toyota/Save Mart 350. Be there for the checkered flag of the Toyota/Save Mart 350!
Adults: $49 - $140
Kids 12 & under: $10

Tickets at Save Mart & Lucky
Visit your local Save Mart, Lucky California or Lucky Supermarket for the lowest price NASCAR ticket to the Toyota/Save Mart 350, just $45.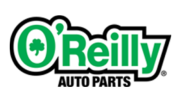 Tickets at O'Reilly Auto Parts
This exclusive ticket offer includes two reserved-seat tickets for race day on Sunday, June 23, for just $99; that's a savings of more than 25%. The seats offer incredible views of the 12-turn road course from Turns 2, 7 and 9 in rows 6-10.
This offer is only available at O'Reilly stores.