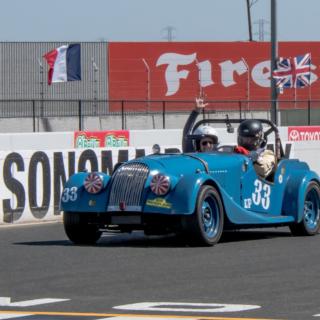 Wednesday October 02, 2019
Charitable giving and high-speed racing will come together during this weekend's 16th annual Classic Sports Racing Group (CSRG) Charity Challenge.
Recent Headlines
09/25/19

For the second consecutive year, Tough Mudder, the global fitness and active lifestyle brand, returns to Sonoma Raceway.

09/17/19

Weekend Highlighted by Race Car Rides, More than 200 Vintage Racers.

09/04/19

Sonoma Raceway and its fans helped saved lives throughout Northern California on Monday as more than 50 people donated blood at the raceway's 19th annual Vitalant High-Speed Blood Drive.

09/01/19

Sonoma Raceway puts a non-traditional spin on blood drives by giving donors a chance to get their hearts pumping with a high-speed "hot lap" around the road course prior to donating blood. Donors will ride along with a professional driving instructor in an official raceway Toyota Camry around the 12-turn road course. The popular event will run from 9 a.m.-2 p.m. at Sonoma Raceway.
More News