Community Events
SONOMA RACEWAY'S VIRTUAL JOHN'S MARCH RAISES MORE THAN $27,000

Sonoma Raceway teamed up with No Stomach For Cancer for the 11th annual John's March Against Stomach Cancer on Saturday, Jan. 22, with the popular event being held virtually once again for 2022.
The fundraiser generated more than $27,000 for No Stomach For Cancer, bringing the event's 11-year total to more than $180,000 raised for gastric cancer research and awareness.
John's March remains the only major fundraiser for No Stomach For Cancer on the west coast, typically a fun-filled walk/run around the raceway's 12-turn road course. However, due to COVID-19 restrictions and precautions, the raceway and No Stomach For Cancer created a virtual option last year for 2021 that allowed supporters to participate from any location. The event was founded and named in honor of longtime raceway spokesperson John Cardinale, who passed away in 2013 after a two-year battle with stomach cancer.
I've heard amazing things about our John's March fundraiser even before I started," said Sonoma Raceway EVP/General Manager Jill Gregory. "This fundraiser continues to be a home run in bringing awareness, treatment, and support for stomach cancer patients worldwide, and we can't wait to bring it back in person hopefully next year."
No Stomach For Cancer increases awareness and education about stomach cancer, provides a support network for affected families and supports research efforts for screening, early detection, treatment, and prevention. Stomach cancer is the fifth most common cancer type worldwide, with more than 1.03 million new cases each year, and the second leading cause of cancer deaths.
Donations can still be made in honor of John's March HERE.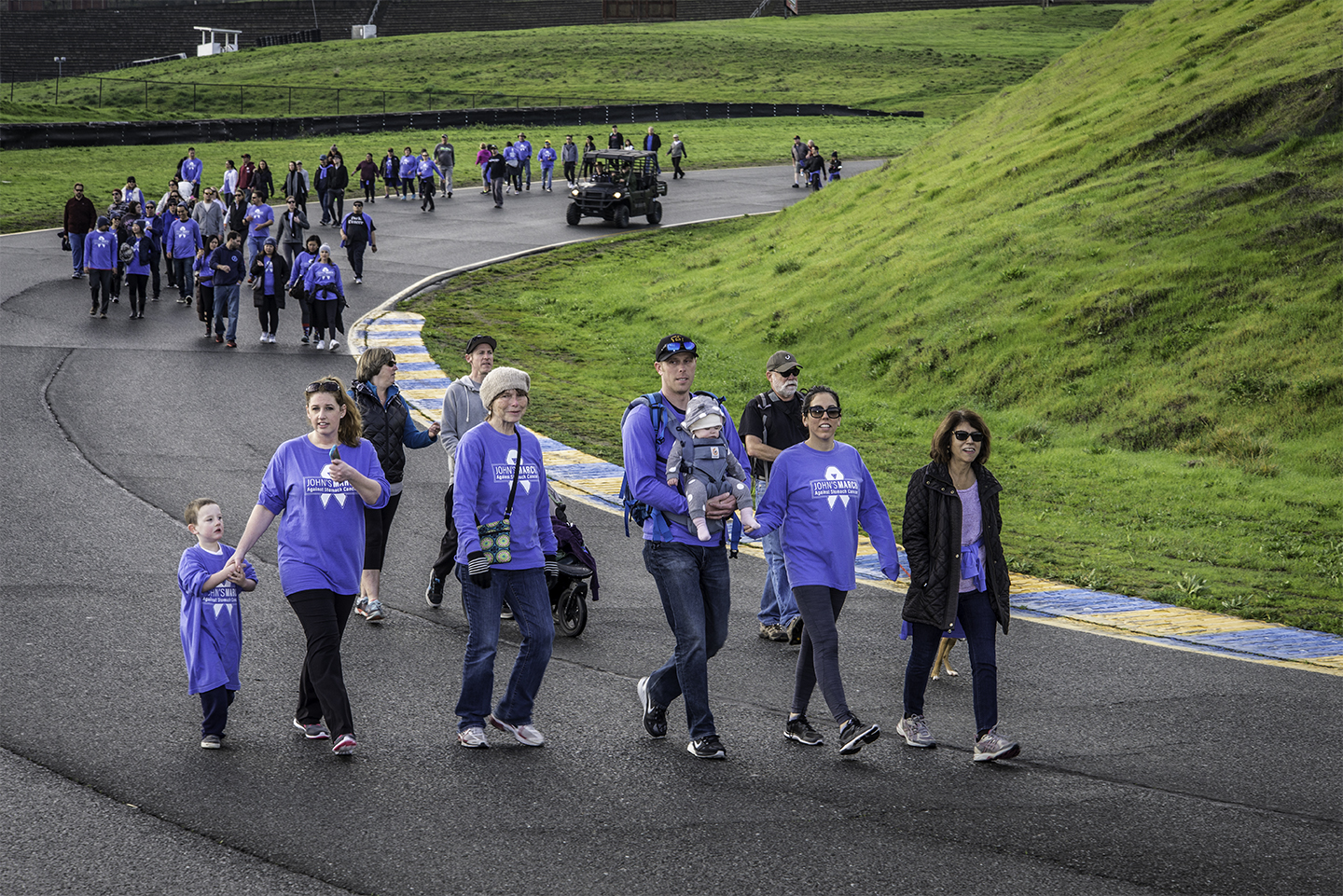 ---

SONOMA RACEWAY DONATES MORE THAN $233,000 TO LOCAL CHILDREN

Forty-eight Sonoma County non-profit organizations have benefitted from nearly $233,000 in grants recently awarded by the Sonoma chapter of Speedway Children's Charities (SCC), the charitable arm of Sonoma Raceway.
This contribution brings the chapter's total distribution of funds to more than $7 million since 2001.
"Our partnership with Sonoma Raceway and Speedway Children's Charities goes back more than 20 years and we're so very appreciative of their generous support of the community," said Michael Irvine, vice president of development and marketing for Boys & Girls Club Sonoma Valley. "Their support of our Ready to Work program this year will help us to prepare Sonoma Valley teens for success in the workforce, while simultaneously providing local businesses with a wave of young employees eager to use their new skills."
This past year was a landmark year for the Sonoma chapter as it returned to being a key player in the lives of Sonoma County children. The chapter was forced to halt fundraising efforts due to Covid-19 in 2020 and also brought in Courtney Kiser as its new director in 2021.
"As a parent and Sonoma resident, I've always been overwhelmed at the amount of need right here in our community. I'm so grateful to have the opportunity to pair the incredible resources of Sonoma Raceway with the amazing work of our local youth organizations," said Kiser.
Although many of SCC Sonoma's annual events remained cancelled in 2021 due to COVID restrictions, the organization found new ways to bring in funding through first-time fundraisers.
Cardboard cutouts replaced fans who weren't able to attend the sold-out Toyota/Save Mart 350 weekend, with all proceeds from sales benefitting the charity. In addition, race fans were able to drive the track during NASCAR festivities, and for the first time, the organization hosted a Halloween Show & Shine.
A portion of funding also came from general donations which are tax deductible and welcome year-round, and can be submitted on the organization's website.
"We're extremely proud of the efforts to continue to serve those in need in Sonoma County even through the uncertainty of the pandemic," said Jill Gregory, Executive Vice President and General Manager of Sonoma Raceway. "We already have some engaging fundraising events on tap for 2022, including our popular Laps for Charity event which is on the calendar for January 22, 2022. We look forward to seeing fans on the track and raising more money for the children in Sonoma County next year!"
Funding also was supported by 14 businesses that served as Children's Champions sponsors, including Ahlborn Fence & Steel, Inc., American Asphalt, Beck Communications, Bleyco Inc., Blue Star Gas, CSW/Stuber Stroeh Engineering Group, ESP & Alarm Inc., LifeWest, Inc., Kaiser Permanente, Ramekins, Pacific Highway Rentals, Pacific Satellite Inc., United Site Services and Verizon.
The Sonoma Chapter of Speedway Children's Charities is part of a national non-profit organization dedicated to raising funds for qualified children's organizations. Founded in 1984 by Bruton Smith, chairman of Speedway Motorsports, SCC originated at Charlotte Motor Speedway in North Carolina and the Sonoma chapter is one of eight chapters at Speedway Motorsports facilities throughout the country. Since its inception, SCC Chapters have cumulatively distributed more than $60 million nationally to youth-serving organizations.
The following Sonoma County youth groups have received funding from Speedway Children's Charities in 2021: Boys & Girls Club of Greater Santa Rosa, Boys & Girls Club of Sonoma Valley, Boys & Girls Club of Sonoma-Marin, Catholic Charities of the Diocese of Santa Rosa, Ceres Community Project, Circuit Rider Community Services, Committee on the Shelterless (COTS), Community Action Partnership of Sonoma County, Conservation Corps North Bay, Inc., Court Appointed Special Advocates (CASA) of Sonoma County, Inc., Food for Thought, Forget Me Not Children's Services, Girls on the Run Sonoma County, Hanna Boys Center, Hope Counseling Services, Social Advocates for Youth (SAY), Jewish Community Free Clinic, Kid Scoop News, LandPaths, LifeWorks of Sonoma County, LIME Foundation, Luther Burbank Memorial Foundation, Matrix Parent Network & Resource Center, North Bay Children's Center, Paws as Loving Support, Pediatric Dental Initiative & Surgery Center of the North Coast, Inc., Petaluma Health Center, Petaluma People Services Center, Petaluma Policing Foundation, Power to Soar Organization, Presbyterian Church of the Roses, Redwood Empire Food Bank, Redwood Empire Foster Parent Association, River to Coast Children's Services, Roseland Charter School, Santa Rosa Symphony Assocation, Side by Side, Sonoma Community Center, Sonoma Ecology Center, Sonoma Valley Education Foundation, Support Our Students (S.O.S.), The Salvation Army, Valley of the Moon Children's Foundation, Verity – Compassion. Safety. Support., ViVo Youth Orchestras, VOICES Sonoma, West County Community Services, Young Women's Christian Association (YWCA) of Sonoma County.
To learn more about Speedway Children's Charities Sonoma, visit www.speedwaycharities.org or contact Courtney Kiser at [email protected].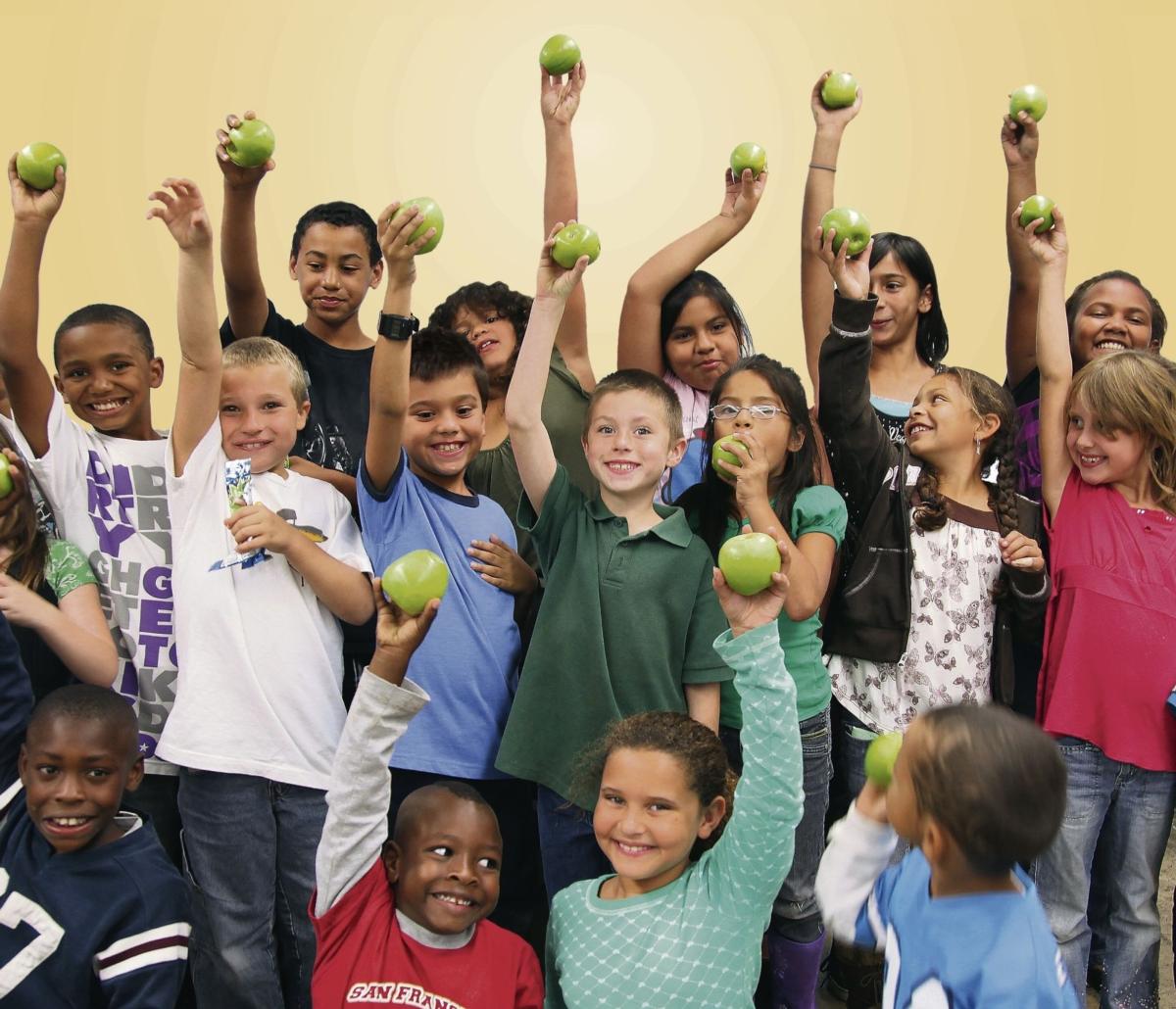 ---

SONOMA RACEWAY DONATES NEARLY 2,000 POUNDS OF FOOD FOR THE HOLIDAYS

Sonoma Raceway is accelerating into the season of giving with the 21st annual Thanksgiving Food Drive, bringing back physical donations in place of last year's virtual campaign.
Race fans and community members are invited to bring non-perishable food items to Sonoma Raceway (Gate 1), or Sonoma Valley Fire & Rescue Authority (2nd St. West) now through Nov. 17. All food collected will be distributed to Friends in Sonoma Helping (F.I.S.H.) in Sonoma.
Although the Covid-19 pandemic forced the raceway's food drive to go virtual last year, the annual program has collected more than 39 tons of food since 2000.
"Taking care of our community by feeding the hungry is a top priority for Sonoma Raceway", said Jill Gregory. "We encourage all Sonoma Valley residents to participate in this effort and make donations now to support FISH and our friends and neighbors."
Recommended non-perishable food items include tuna and canned meat, peanut butter, canned soups, stews and chili, dry beans, cereal, canned fruits and vegetables, high protein granola bars and trail mix or nuts.
Food items can be dropped off in the collection bins at the following locations:
Sonoma Raceway (Gate 1 or Main Office), 29355 Arnold Dr., Sonoma. 800-870-RACE or www.SonomaRaceway.com
Sonoma Valley Fire & Rescue Authority, 630 2nd Street West, Sonoma. 707-996-2102, www.svfra.org.
Broadway Market, 20511 Broadway, Sonoma. 707-938-2685, broadwaymarketsonoma.com
Checks made out to F.I.S.H. can also be mailed to the raceway: Chelsea Lazzari, Sonoma Raceway, 29355 Arnold Drive, Sonoma, CA 95476
F.I.S.H. provides temporary or supplemental help to residents in need of assistance, generally but not limited to: food, clothing, rent, utility assistance or transportation to medical, dental or social service appointments. More than 160 F.I.S.H. volunteers and numerous contributors work together to act as a lifeline to those in need and keep families in Sonoma Valley from becoming homeless or going hungry.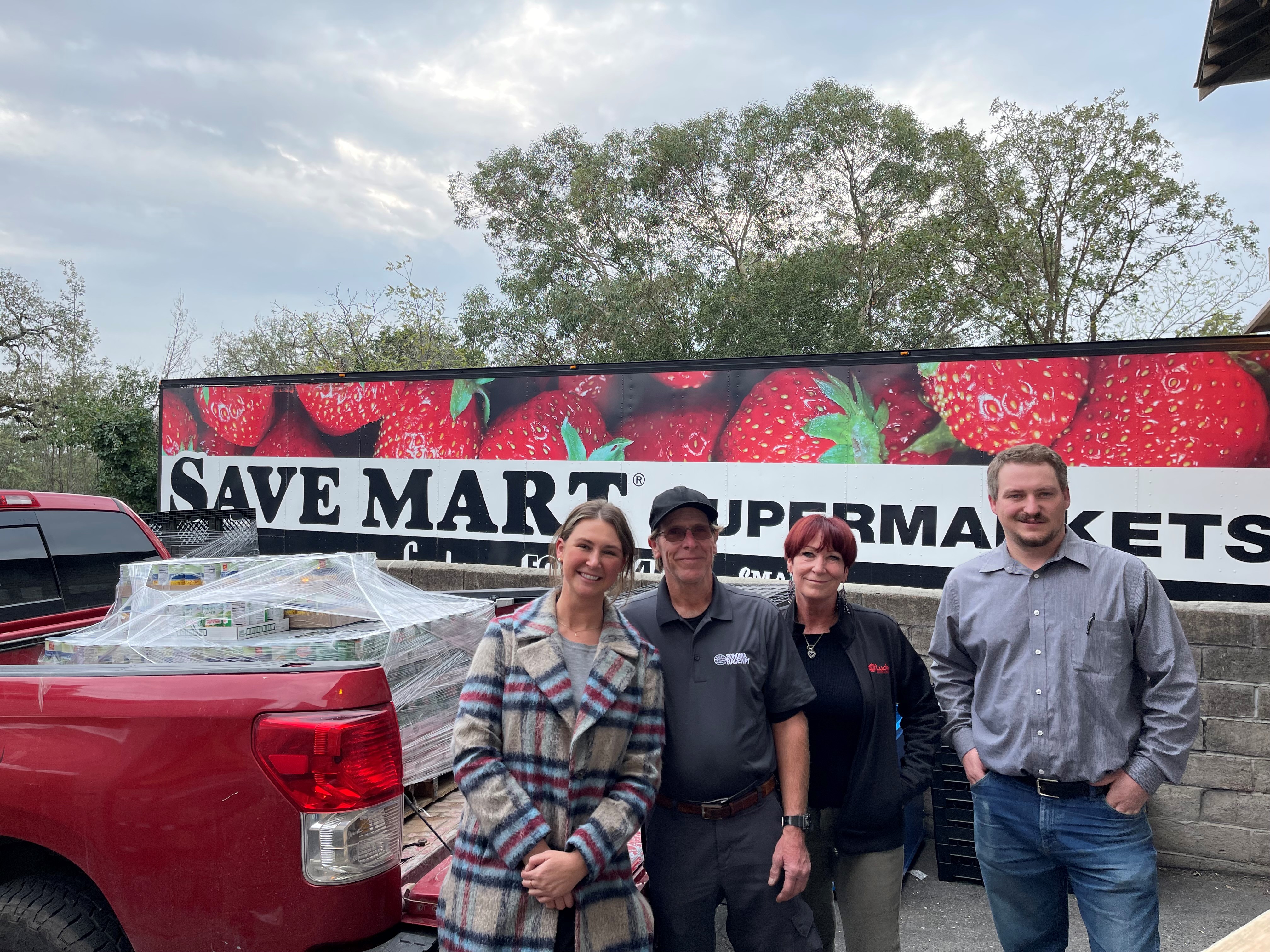 ---
SONOMA RACEWAY, VITALANT SPEARHEAD LOCAL BLOOD DRIVE WITH 72 UNITS

Sonoma Raceway and its fans helped generate more than 72 units of critical blood donations for Northern California hospitals and medical facilities on Oct. 1, during the 20th annual Vitalant High-Speed Blood Drive.
           
Sonoma Raceway and Vitalant joined forces in an effort to bolster local donations during the blood shortage brought on by COVID-19. The blood drive welcomed more than 65 individual donors, with more than 20 being first-time donors. The High-Speed Blood Drive has generated approximately 1,490 pints of blood for area blood banks since 2001.     
Below are just a few of the recent stories of patients who benefit from blood donated at blood drives:
50-year-old man with gastro-intestinal bleeding received a transfusion, providing him with 12 red cell units, three platelet units, and 12 plasma units.
24-year-old woman needing mitral valve replacement, consisting of two red cell units, two platelet units, and six plasma units.
67-year-old man with coronavirus and pneumonia needed eight red cell units, eight platelet units, and eight plasma units.
Blood donors got their hearts pumping prior to donating with a high-speed lap around the 12-turn road course in a KTMX-BOW with a professional driving instructor.
             
"We're still experiencing the impacts of the pandemic with fewer community blood drives able to be held," said Fred McFadden, regional director for Vitalant. "Having Sonoma Raceway's continued support is vital to maintaining a strong blood supply so patients can rely on it whenever it is needed."
            
Vitalant Bay Area supplies blood to more than 45 hospitals throughout Northern California. Founded in 1943, Vitalant is one of the nation's oldest and largest nonprofit transfusion medicine organizations, and provides blood across 40 states. Vitalant is an internationally known and respected leader that continues to push the boundaries to advance the experience, practice and application of transfusion medicine.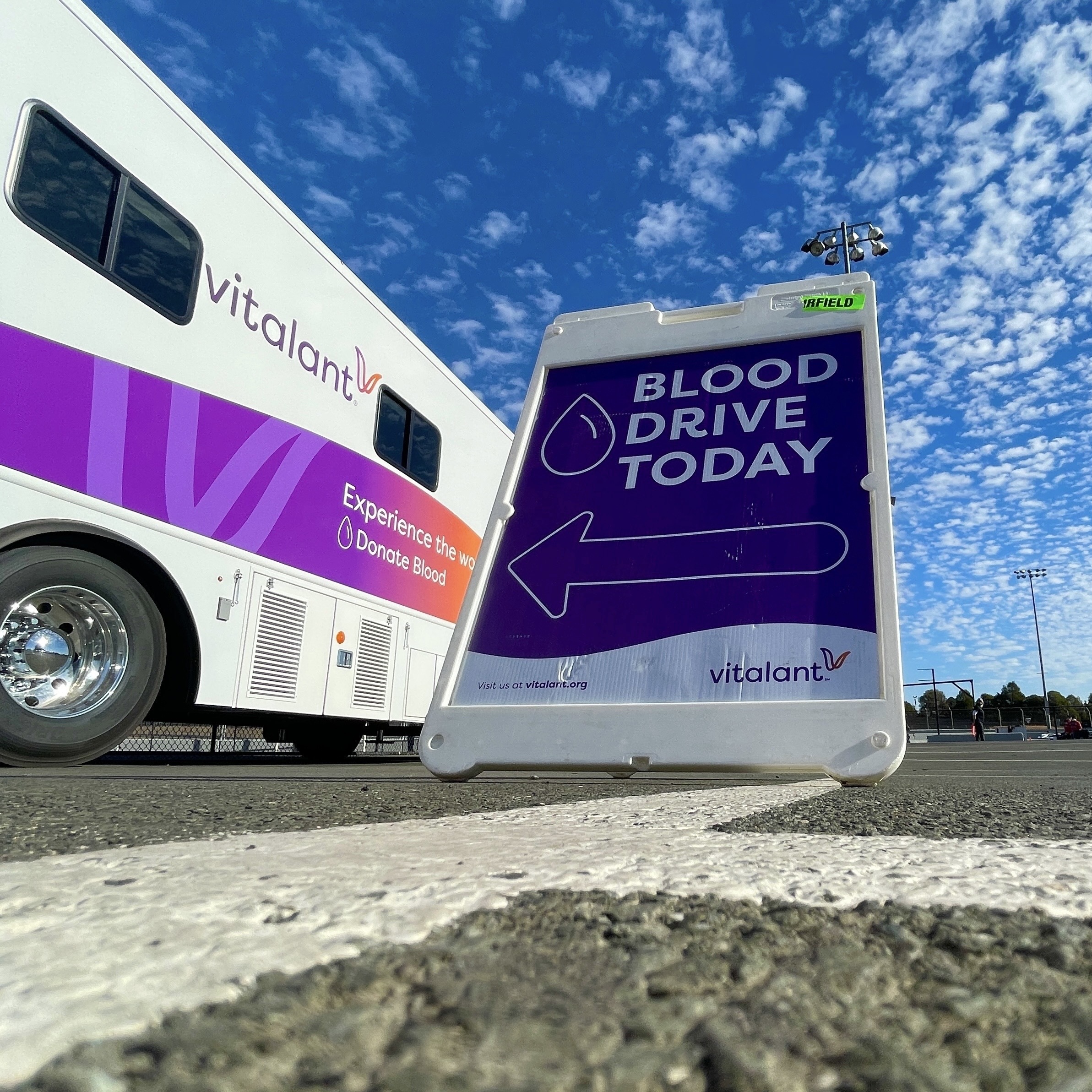 ---
ANNUAL GIVING REPORT

The Speedway Motorsports Annual Giving Report provides an in-depth look at numerous charitable and volunteer efforts conducted by the company's world-class motorsports entertainment venues as well as SMI Properties, zMAX, Performance Racing Network, and US Legends Cars International.

Despite the challenges faces in 2021, Speedway Motorsports employees rallied together to serve in many areas of need from hosting food and blood drives to providing venues for socially-distanced high school graduations, and vaccination clinics in addition to our race events. Our facilities and staff supported the efforts of frontline workers as well as others affected by crisis unrelated to the COVID pandemic, all while continuing to meet the needs of children in our communities through Speedway Children's Charities. 

Review the full 2021 Speedway Motorsports Annual Giving Report at the link below.

ANNUAL GIVING REPORT - 2021


---

For more information about Sonoma Raceway's community events, please contact Chelsea Lazzari at [email protected] or 707-933-3971.