Real. Strong. Humboldt Sawmill Redwood Deck
The "Real. Strong. Humboldt Sawmill Redwood Deck" at Turn 2 features a 135-foot redwood deck that extends above the existing Turn 2 Terrace seating area.  This exclusive area features panoramic views of the raceway and Sonoma Valley, plus a redwood-arbor covered private bar with TV monitors and dedicated food service.  The Real. Strong. Humboldt Sawmill Redwood Deck features a limited number of reserved seats perched at the ledge of the deck. Package includes pre-race passes, preferred parking, and much more!

Sunday: $249

Real. Strong. Humboldt Sawmill Redwood Deck
The "Real. Strong. Humboldt Sawmill Redwood Deck" at Turn 2 features a 135-foot redwood deck that extends above the existing Turn 2 Terrace seating area.  This exclusive area features panoramic views of the raceway and Sonoma Valley, plus a redwood-arbor covered private bar with TV monitors and dedicated food service.  The Real. Strong. Humboldt Sawmill Redwood Deck features a limited number of reserved seats perched at the ledge of the deck.
Reserved seat on the Redwood Deck
Pre-race & Pit Pass
Preferred-parking pass
$20 Food and Beverage Credit
Limited capacity - only 148 seats available
Sunday: $249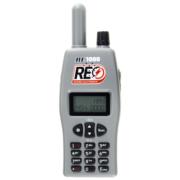 Racing Electronics Scanner
Curious about what drivers talk about during the race? Hear uncensored in-car audio with a scanner rental from Racing Electronics!
*All scanner rentals need to be secured in advance before you arrive at the track for the race weekend. Walk-Up rentals will not be available.*
Call the Sonoma Raceway ticket office to add a scanner to your tickets!
Scanner with 1 set of traditional headphones: $40
Scanner with 2 sets of traditional headphones: $50
Scanner with 2 sets of headphones with Easy Talk System: $60