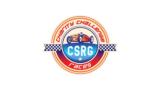 Saturday, October 3 -
Sunday, October 4, 2020
Historic Car Races
This is CSRG's signature event, with over 250 entries, vintage aircraft flyovers and more. Over the last 16 years, this event has raised more than $1M for Sonoma County kids through Speedway Children's Charities. It's the perfect combination of speed and fun – all for a great cause!
The track is never cold, with production, GT, Sports Race and open-wheel race cars on track throughout the weekend. The schedule also features the Crossflow Cup Formula Fords.
Due to precautions surrounding the COVID-19 pandemic, and to ensure the safety of the participants and the local communities, access to the raceway will be limited to participants, drivers and crew (limit four crewmembers) and raceway personnel only. Spectators will not be permitted. All racers must follow all raceway COVID-19 protocols while onsite, including social distancing, wearing a mask and frequent hand washing.