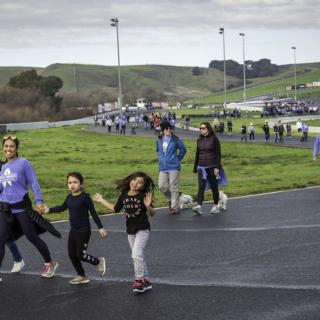 Thursday December 05, 2019
Walkers and runners alike can join Sonoma Raceway and No Stomach for Cancer in the battle against gastric cancer at the 9th John's March Against Stomach Cancer on Saturday, Jan. 11.
Recent Headlines
12/03/19

If shoddy costumes and low-budget endurance racing is what you're looking for, you won't want to miss the 24 Hours of Lemons Arse-Freeze-Apalooza at Sonoma Raceway this weekend, Dec.7-8.

11/25/19

Sonoma Raceway took the checkered flag on its 19th annual Thanksgiving Food Drive today, delivering nearly 2,500 pounds of food to two North Bay food banks.

11/22/19

For the 17th consecutive year, race fans and community members can help spread holiday spirit to Sonoma Valley kids by donating toys to Sonoma Raceway's High-Powered Toy Drive.

11/19/19

Fifty-four Sonoma County non-profit organizations will benefit from nearly $380,000 in grants recently awarded by the Sonoma chapter of Speedway Children's Charities.
More News